OFFSET PRINTING
We print up to B1 format, namely 1020 x 715 mm.
We can print on paper and cardboard up to 1 mm thick including eco papers 100% recycled.
Our machinery involves 4 and 5 colour Heidelberg CX 75-4+L and Man Roland 705 3B LV HiPrint machines with a varnish tower.
Paints we use include: fluorescent, Pantone, metallic, and those used for food contact.
The printing process is subjected to sheet measuring control by Color Pilot system.
See photos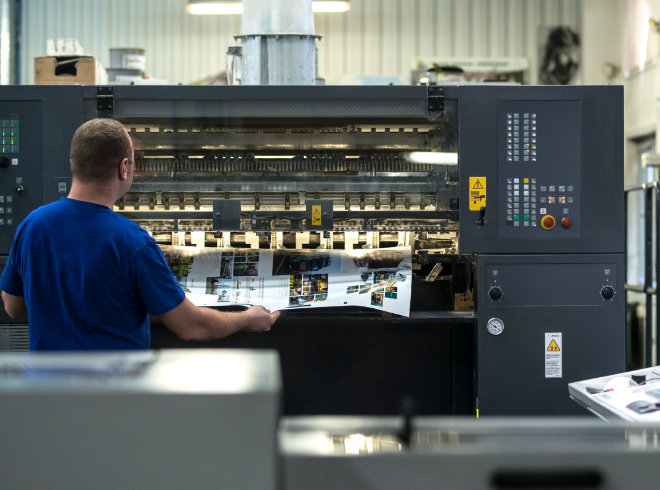 DIGITAL PRINTING
We are capable of printing up to dimensions of 330 x 1200 mm. Minimum quantity is 1 copy. We print on a Canon ImagePRESS C710 machine, which guarantees excellent colour reproduction and quality comparable to offset printing. Digital printing allows us to complete the job in just a few minutes from receipt of a file, ensuring a low unit price even for single copies and making it possible to personalise and number the copies.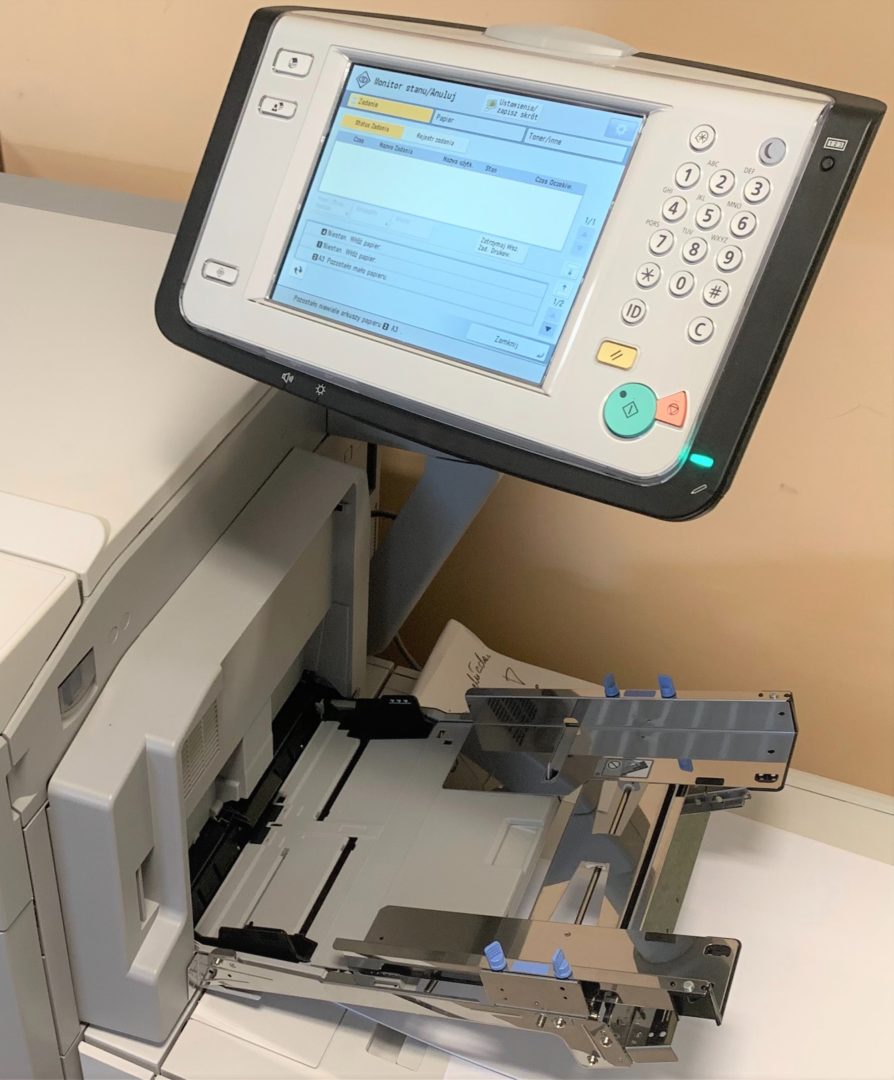 BINDERY
Our binding equipment offers a full range of services.
We use all market-available print finishing techniques, including:
foiling with various foils (gloss, matte, soft touch, metallic, textured, approved for food industry)
varnishing (UV, hybrid, scented and metallic)
hot stamping
embossing
We can apply the following binding options:
saddle stitch (the smallest format possible is 50 x 70 mm)
hardcover
paperback (glued using PUR spray or Hotmelt)
coil bind
rivet bind
Our offer also includes: lamination, die-cutting, creasing, perforating, inserting, packaging, POS material production (wobblers, shelf-takers, stands) boxes, jigsaw puzzles, registers, PVC covers.
We have advanced folding machinery: Stahl, MBO, Herzog+Heymann We specialise in folding of medication inserts in various configurations to a minimum fold size of 15 mm.
See photos
GRAPHIC STUDIO
We provide you with our team of designers and DTP specialists.
Our job is to:
assess your work from a technological standpoint to avoid print errors and further complications during binding works,
design or optimise your project for printing,
carry out proof prints on EPSON STYLUS PRO 4900 proofer (print compliant with Coated Fogra 39 profile),
control production sheets in ColorTune Measure system by measuring the calibration belt (ISOprescheck), and, if necessary, adjusting dot gain compensation curve in compliance with ISO12647.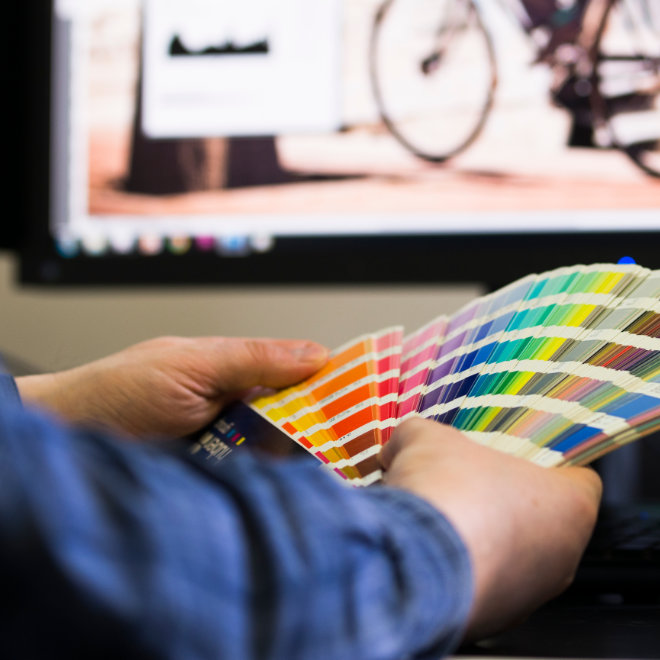 Contact
Give us a call, send us a message or just fill in the form below:
Drukarnia MISIURO Sp. z o.o.
ul. Gdańska 29
80-518 Gdańsk
NIP: 9571153109
REGON: 524063012
Customer consultants
facebook.com/Misiuro/