Ephemera
The good image of a company is also represented by well-designed and printed business cards, letter sheets, envelopes, gift vouchers and carbonless forms.
In many cases, a few modifications such as changing paper type, print technique, or print finishing can make a big difference. We are happy to share tested and innovative solutions with you, which will allow you to create truly outstanding business stationery. We understand that sometimes low price is the priority. There are a few tricks to help you out there. Can you get your business cards absolutely free?  What do you think?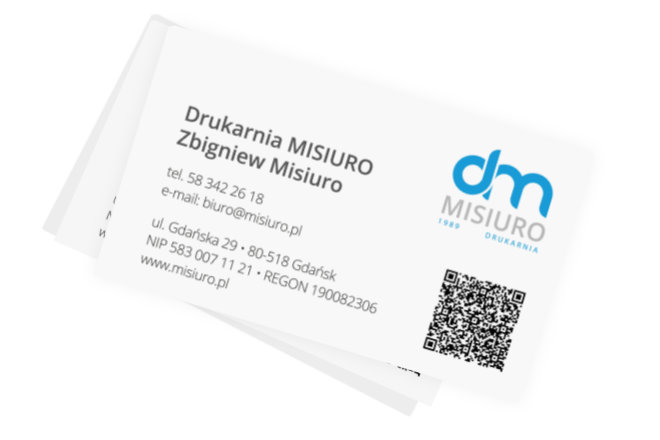 Contact
Give us a call, send us a message or just fill in the form below:
Drukarnia MISIURO Sp. z o.o.
ul. Gdańska 29
80-518 Gdańsk
NIP: 9571153109
REGON: 524063012
Customer consultants
facebook.com/Misiuro/